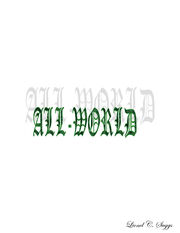 All-World is a side story to the Heir to the Stars series. This title written by Lionel Suggs was published in late 2011.
Synopsis
[
]
On the evening of December 25th - Nocturne Century, a little girl named Enoch approaches a young man named Cire Lostsanctum after he saw her praying in the garden in the middle of the night. The Garden was named Epilogue. Enoch asked Cire if he could help her find her memories. In the seventh main installment of the Heir to the Stars, journey with Cire and Enoch to uncover the truth behind her memories, and the all-encompassing All-World...
The Story (spoilers)
[
]
To be written...